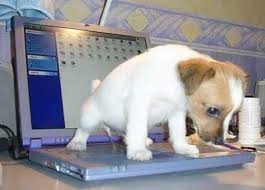 I'm embarrassed to talk to my veterinarian about my pet's behavior.  I'm afraid that I'm the problem!
A variety of factors play a role in the development of behavior problems, including a pet's genetics, early experiences, and environment.  While you can certainly worsen a pet's behavior problem with inappropriate training methods, it is highly unlikely that you caused your pet's behavior problems.  Many medical conditions and medications can also contribute to behavior changes, so your veterinarian is the best person to consult first when your pet exhibits worrisome behaviors.
FACT: Don't hesitate to ask your veterinarian about any problem that may affect your pet's health and well-being. Most behavior problems are at least manageable-if not always curable. But the sooner you seek qualified advice, the higher the likelihood you can successfully treat the problem.